2012 SUPER CUTE Calendar
I am not particularly love OWL but I am in love with cute designs or art. So I am ecstatic to found out about this FREE OWL Calendar for 2012! There are 40 artist and you can choose the art, download it and print it! HOW LOVELY!!!!!!!
and get your SUPER CUTE OWL CALENDAR

!!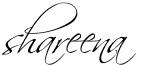 '